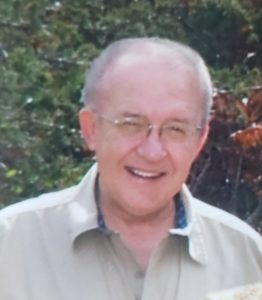 James Clayton Deiss, 73, resident of River Falls, WI passed away peacefully at his home surrounded by family on April 1st, 2021.
Jim was born November 17th, 1947 in River Falls to Clayton and Lorraine Deiss. He graduated from River Falls High School in 1965. He married Donna Johnson and together they raised three children – Laurie, Lisa, and Larry. Jim enjoyed hunting, fishing, boating, snowmobiling, and woodworking. However, his true passion was music. With limited training, he could play almost any old time and country song while adeptly playing the accordion, guitar, or keyboard. He possessed a true musical gift that sustained him throughout his life.
Jim is survived by his three children, Laurie (Tyler) Wilson, Lisa (Matt) Woiwode, and Larry Deiss; eight grandchildren, Lacey (Elliot) Niesl, Abby Johnson, Weston Johnson, Daulton Woiwode, Kenzie (Michael) Medina, Mason Woiwode, Jaden Woiwode, and Haylee Deiss; brother, Gordy (Starla) Deiss; sister, Joanne (Bob) Maier; and seven great-grandchildren. Jim is preceded in death by his parents, Clayton and Lorraine (Wussler) Deiss.
Memorial Mass of Christian Burial was held on Tuesday, April 6, 2021 at 11:00AM at Saint Bridget's Catholic Church (211 E Division Street) in River Falls with a visitation starting one hour prior to the Mass. Private family interment was in Saint Bridget's Catholic Cemetery. Arrangements are with Bakken-Young Funeral & Cremation Services.