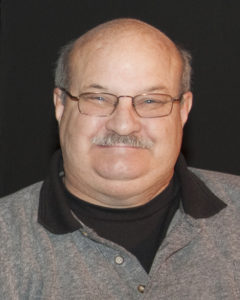 Jim Buell, age 69 of New Richmond, died Saturday, July 6, 2019 at Regions Hospital in St. Paul, MN. Jim was born the son of James and Jessie (nee Hankins) Buell on January 7, 1950 in Minneapolis, MN. He grew up in New Richmond, WI and graduated Shattuck Military Academy in Fairbault, MN, class of 1968. He attended college in Steamboat Springs, CO and then transferred to the University of Wisconsin-River Falls where he met and married Janis Koch. They had twin sons, Zachary and Samuel on January 19, 1983. After Janis passed away, Jim met Tracy Singerhouse at Andersen Windows. Jim worked for over 25 years at Andersen Windows. Jim and Tracy married on September 29, 1990. He loved being in the outdoors and travelling, especially, bird watching and hiking. He also had a passion for skiing and reading a good book, especially Louis L'Amour. He was a compassionate, loving man who was wise and loved being around people. He could crack a good joke and make everyone laugh.
He is preceded in death by his mother, Jessie; son, Samuel; and first wife, Janis. Jim is survived by his wife, Tracy; son, Zachary (Tiffany); grandchildren, Keira and Hannah; father, James (Judith); siblings, Bill (Gail), Janice (Bruce) Knutson, Bonnie (Larry) Wang; and many nieces, nephews, relatives, and friends.
A Celebration of Life was held Wednesday, July 10, 2019 at 12 noon at Bakken-Young Funeral & Cremation Services (728 S. Knowles Avenue New Richmond, WI 54017) with a visitation one hour prior to the service. A reception was held following the service at The Space (156 High St Suite 200, New Richmond, WI 54017). Private family interment was in Willow River Cemetery in Hudson, WI. Arrangements are with Bakken-Young Funeral & Cremation Services.