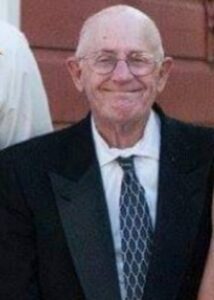 Harlen LeRoy Smith, age 79, died on Saturday, July 15, 2023 in River Falls. He was born the son of Burton "Bert" and Magdalene (nee Budd) Smith on November 1, 1943 in Texas. Harlen grew up in Emerald, WI and graduated from Glenwood City High School. Following high school, he joined the US Army and was honorably discharged. After the military, Harlen worked as a truck driver and owned his own company, Best Door Inc. Harlen married Charlene Elizabeth May and had three sons, Sean, Shad, and Shane.
Harlen loved spending time outdoors and owned a hobby farm. He was caring and present for everybody.
He is preceded in death by parents; sons, Sean and Shane; brother, Robert "Bobby". Harlen is survived by wife, Charlene; son, Shad; grandchildren, Sasha (Zachary) Tiberg and Alexandra (Victor) Redus; great-grandchildren, Bentley Tiberg, Abel Tiberg, and Adeline Tiberg, Bradley Smith, Angel Redus, and Troy Redus; seven siblings; and many relatives and friends.  A memorial gathering was held on Friday, July 28, 2023 from 3:00-7:00 pm at Bakken-Young Funeral & Cremation Services (728 S Knowles Ave) New Richmond. Military Honors were performed by the American Legion Post 80 of New Richmond. Arrangements are with Bakken-Young Funeral & Cremation Services.