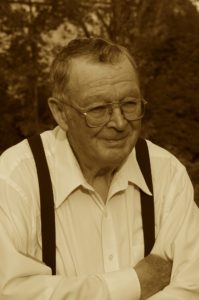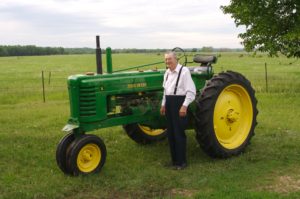 Harlan Vehrs age 90 of New Richmond passed away on November 7, 2019 at the St. Croix Health Center. He was born December 16, 1928 at West Side Hospital in W. St. Paul, MN the oldest son of Phila Ruth Bernd and Roland August Vehrs. He grew up a farm northeast of New Richmond. He attended all eight grades at the Prairieview Country School and graduated from NRHS, with the class of 1947. He was drafted during the Korean War and was rejected on account of health problems. He married Mae Marion Rylander Schmidt on September 14, 1968. He helped his folks farm and also worked part-time for C.A. Friday at Friday Canning Co. from high school until the late 1950's. He bought Walter Fredrick's farm on C/CC northwest of New Richmond on April 4, 1957.
Harlan retired from dairy farming and switched to raising Angus cattle along with his brothers Allan and Roger. Harlan enjoyed hunting, fishing and roller skating in his younger years. After marrying Mae, hobby bee keeping became a sideline of farming. With Mae and brother Allan's interest in beekeeping the honeybee operation expanded and honey was shipped by semi to Souix Bee Honey Cooperative, where Harlan was a member.
He was baptized and confirmed at Emmanuel Evangelical Church which later united with the Federated Church and became the New Richmond United Methodist Church. Harlan was an active member with Sunday School, Men's Club, a trustee and a member of the choir since 1946, singing tenor. He was a member of the Masonic Lodge in New Richmond since 1950. He served as Master in 1979 and joined R.A.M in 1955 serving as High Priest in 1975 and 1976. Along with his wife, Mae, he joined Willow River Chapter #37 OES and was Worthy Patron. He was also a member of the St. Croix Commander #14 for some time. Other memberships included Beekeeping Organization where he served as president of St. Croix Beekeepers, vice chair of the NW district as well as board director of the American Beekeeping Education which he was a member for 40 years.
Harlan is preceded in death by his wife, Mae; son, Wayne Schmidt and his wife, Karen. He is survived by his daughter, Donna Zorn; brothers, Roger and Allan Vehrs; five grandchildren; twelve great-grandchildren.
A funeral service was held Saturday, November 16, 2019 at 11:00 am at the New Richmond United Methodist Church (209 E 2nd St.). Visitation was held Friday, November 15th from 5- 7 pm with a Masonic Service at 7 pm at Bakken-Young Funeral & Cremation Services (728 S Knowles Ave.) and also on Saturday from 10-11 am at the church. Interment was in the New Richmond Cemetery. Arrangements are with Bakken-Young Funeral & Cremation Services.