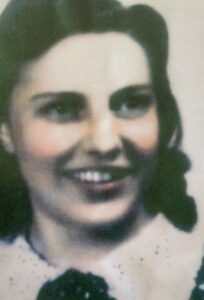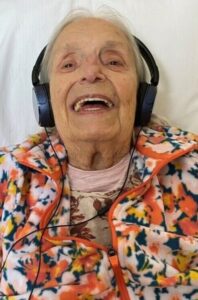 Grace Amelia Tresselt Paulson was born on February 13, 1921 in Chicago IL. Her parents, Horace & Minetta (McFarland) Tresselt, soon left for a farm in Kellogg, MN. Her Father was severely gassed during WWI & he decided to leave the urban area for a healthier atmosphere. Ultimately they moved to Kinnickinnic Township in 1930.
Grace attended Roberts High School and the University of WI River Falls earning a 2-year teachers training certificate. She taught for a brief time in a rural one room schoolhouse. In June of 1942, Grace married Leslie Paulson. In 1946, they bought the 100-acre farm formerly owned by his Grandfather Hans Paulson. They loved caring for the land. They were proud to become parents of eight children: Leslie Jr (Pat), Lawrence (Evelyn), Lori (Jerry Larson), Loren (Patty), Lynn (Ruth), Lee, Lance and Leila (Steve Hobbs). Grace has 9 grandchildren and 10 great grandchildren.
Having joined Ezekiel Lutheran Church in 1942, Grace became involved in the ALCW, Sunday School and the Altar Guild. In 1976, looking for ways to serve others, Grace joined Ezekiel's quilters. For many years, Grace worked with wonderful women, using mostly donated goods, and made literally hundreds of warm quilts. While some were gifted locally, most were sent to Lutheran World Relief for warehousing and distribution.
Grace's other passion was gardening. From large vegetable gardens to beautiful flower beds, she loved working the soil. She also loved birdwatching.
Grace was preceded in death by her husband Leslie, son Leslie Jr., sisters Marguerite Barker, Laurine Paulson and brother Robert Tresselt. She is survived by her remaining children, grandchildren & great grandchildren, brother Richard Tresselt and many nieces & nephews.
A Memorial Service will be held on Saturday, December 10, 2022 at 11 am at Ezekiel Lutheran Church 202 S 2nd Street River Falls, WI and streamed live through the link just below this obituary. Interment will be in Greenwood Cemetery in River Falls, WI. Arrangements are with Bakken-Young Funeral & Cremation Services.