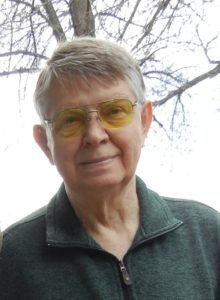 Gerald "Jerry" Eugene Hauschildt, age 76 of Baldwin, WI, died on Monday, March 28, 2022 at Sacred Heart Hospital in Eau Claire, WI. Jerry was born the son of Marvin and Cora (Grotenhuis) Hauschildt on May 5, 1945, in the town of Trimbelle, Pierce County, Wisconsin. Jerry grew up on a farm near Ellsworth, WI, graduating from Ellsworth High School with the class of 1963. He worked at the Redwing Shoe Factory from 1963 – 1967. In 1969, he went to work for Old Dutch Food in Route Sales and Delivery. Jerry worked at Old Dutch until 1995. On July 4, 1969, Jerry was married to Sue Russell in Red Wing, MN. After his retirement from Old Dutch, Jerry and Sue purchased the Liquor Haus in Baldwin which they ran until 2002. Jerry was an active member of the First United Presbyterian Church of Baldwin where he served as an officer and a Sunday School Teacher. He was also an active member of the Collins-Spring Valley Masonic Lodge and the St. Croix Valley Shrine Club. For 47 years Jerry was active in generating donations for the Little East/West Shrine Games.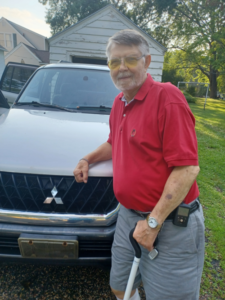 Under his leadership they sold over 13,000 pounds of onions. His bowling team from Hilltop Bowling League participated in the National Bowling Tournament in Milwaukee in 1969. He enjoyed fishing, hunting, golfing, camping and bowling. Jerry was active in the Baldwin community as well participating in many village activities. Jerry and Sue participated in the startup of the Summer Food and Fun Program in 2011. He was a hard-working family man and good friend. Jerry had a great sense of humor and quick wit. He is preceded in death by his parents, Marvin and Cora Hauschildt; and brothers, DuWayne and Eldon Hauschildt. Jerry is survived by his wife, Sue Hauschildt; daughter, Jessica (Dan) Worms; grandchildren, Megan, Ryan; other relatives and many friends. Visitation was held on Friday, April 8, 2022 from 5-8 pm with a Masonic Service at 5 pm at the Cave-Dahl American Legion 410 Maple St, Baldwin, WI. A Memorial Service was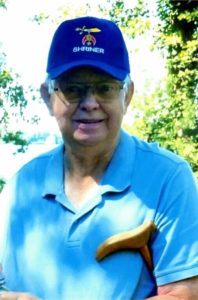 held on Saturday, April 9, 2022 at 2 pm with visitation from 1-2 pm at the First United Presbyterian Church in Baldwin. Interment was in Maple Grove Cemetery in Ellsworth, WI. In lieu of flowers, memorials are preferred.  Cremation services provided by Bakken-Young Funeral & Cremation Services.