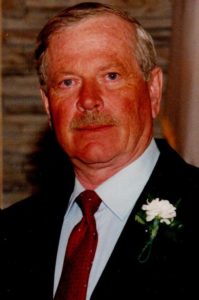 Gerald "Jerry" Dopkins, died on Wednesday, January 19, 2022 at Baldwin Care Center in Baldwin, WI. He was born the son of Marvin and Deloris Dopkins on November 13, 1940 in River Falls during the Armistice Day Blizzard. Marvin had to take Deloris on a sled pulled by horses to Highway 29 where the grader picked them up to take her to the hospital prior to Jerry's birth. Jerry grew up in River Falls, graduating River Falls High School, class of 1959. After high school, Jerry graduated from the University of River Falls with a degree in Teaching. He taught in one year in Sparta, WI and then went into computer programming at Unisys in Eagan, MN. Jerry moved to Star Prairie in 1992 and resided there until 2019. Jerry enjoyed hunting and fishing, especially ice fishing. He attended many auctions picking up the free items and went to the greenhouse at Bobolink Nursery helping to mow grass and plant plants. Jerry was a quiet man with a dry sense of humor and unique way with words.
He was preceded in death by parents, Marvin and Deloris Dopkins; and brothers, Roy, Charles, and Kenneth Dopkins; and brother-in-law, Jerry Jensen. Jerry is survived by his children, Jenny (Shannon) Scott, Dan (Amy) Dopkins, Susan (Steve) Schultz, and Amy Rowlinson; Serina, Landon, and Holden Scott, Hallie, Cole, Josh, and Connor Dopkins, Erich, Ryan, and Ethan Schultz, Kobe and Kiara Rowlinson; sisters, Ann Jensen and Joyce (Leo) Schueller; and many nieces, nephews, relatives, and friends.
A private family graveside service will be held at a later date in St. Bridget Cemetery in River Falls. Cremation Services provided by Bakken-Young Funeral & Cremation Services.