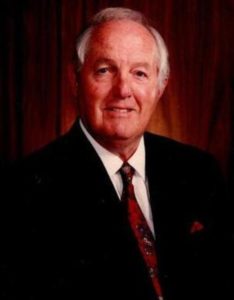 Gerald "Jerry" Bestler, age 90 of New Richmond, died on Tuesday, June 23, 2020 at the Deerfield Gables. Gerald Milton Bestler was born on September 6, 1929 in Berwyn, IL. He is the son of Grace and Thomas Bestler. Jerry is survived by his wife, Shirley; children, David Bestler of Lake Elmo, MN, Jon Hailey of New Richmond, WI, Carol Somsen of Clear Lake, WI, Chris Skoglund of New Richmond WI, Richard Hailey of Hudson, WI, and Cheryl Reese of East Jordan, MI; sister, Barbara Crossland of Reno, NV; nephew, Mark Crossland of San Luis Obispo, CA; niece, Cynthia Salyer of Reno, NV; and many other relatives and friends.
Music was always a part of Jerry Bestler's life; even before he was born, as his mother was a pianist. He grew up in a four generational household. His grandfather and uncles played violin. Jerry studied violin starting at the age of five in LaGrange, IL., graduating Lyons Township High School in 1946 and Carleton College in 1950. He entered the US Army that year and married his first wife, Timmy Bloom. They had one son, David in 1963, sadly Timmy died of brain cancer.
Univac and Honeywell were his first employers where space exploration gave him opportunity to express pride in the Moon landing. In 1969, Jerry married Shirley Hailey, a widow with five children, and a new life began for the entire family. Jerry and Shirley spent their honeymoon in BWCA fishing in a canoe. Four portages the first day were very memorable even 50 years later. MTS and Buckbee-Mears Corporations provided opportunities in Jerry's corporate management career to live behind the Iron Curtain in Berlin, Germany and travel to 56 countries. Cedar Lake, Star Prairie, WI was home base for the Bestler-Hailey family for 39 years, where Jerry taught everyone to waterski, swim, and fish. Jerry was an alpine snow skier who kept up with his children on Black Diamond runs on the Austrian Alps. Jerry and Shirley still enjoy playing Bridge and 500 card games as well as completing word puzzles. A private family memorial service will be held at the New Richmond Golf Club. Interment will be in New Richmond Cemetery at a later date. Arrangements are with Bakken-Young Funeral & Cremation Services.