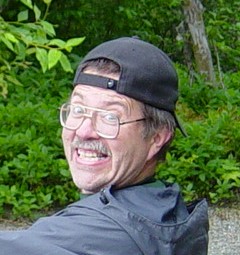 George A. Pinski, Jr., age 71 of River Falls, WI, died suddenly on Sunday, October 4, 2020 at his home. George was born the son of George, Sr. and Josephine (Dolney) Pinski on January 11, 1949 in St. Paul, MN. He grew up in St. Paul graduating from Kellogg High School in 1967. George took several classes at the U of M, was a member of First Covenant Church in River Falls, and worked as a Systems Engineer at Cannon Equipment in Rosemount, MN, retiring in 2014.
George enjoyed spending time with his children, taking them on road trips and camping, coaching their youth soccer games, hosting weekly family game nights, and making them laugh. He was an avid reader, amateur movie critic, master of bad jokes, outdoor enthusiast, and the biggest Packer fan, and he recently took an interest in genealogy.
George was the most selfless man. He devoted his life to his children, and was the primary caregiver to his two youngest children who have disabilities. He took great joy in being there for his children in any way he could. He felt his children were his greatest accomplishments and was very proud of them.
George will be lovingly remembered by his mother, Josephine Pinski; his children Jeremiah (Jennifer) Pinski, Nicholas Pinski, Jonathan Pinski, and Abigail Pinski; his brothers Joseph (Judy) Pinski and Frank (Bonnie) Pinski; his niece and nephews; and his former wife and mother of his children, Susan (VanBeek) Zeitz. He was preceded in death by his father George Pinski, Sr. and his sister Judith Pinski.
Cremation services provided by Bakken-Young Funeral & Cremation Services. A private family memorial service will be held at a later date.