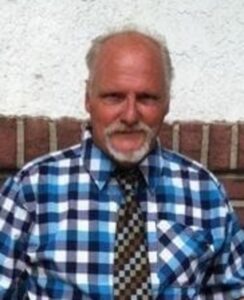 Gary Gene Story, Jr.
July 1, 1958 – April 15,2023
Survived by his loving wife and soul mate, Cheryl; his Father, Gary Gene Story, Sr. (Ann); children: Holly, Larry, Joshua, Amanda (fiance' Robert), Jeffrey, Jessica, and step daughter, Shauna (Cheryl); grandchildren: Laurence, Brandon, and Bella (Larry); step grandchildren: DeShon, Saenea, Sebastian, Grant, Peyton, and Dakota (Shafuna); siblings: Deborah (Thomas), Gregory, Patricia, Amy Gonyea. (Todd), Dan (Saider) and Gene (Jonae); ex-wife: Terese; along with many other relatives, church family, friends, and "2000 customers"; our "babies", 2 cats, Precious & Princess, and his faithful Bichon Frise, Daphne.
Preceded in death by his mother, Barbara Dianne Julien (1965); step grandchildren: Noah 1999, and Malachi 2012 (Shauna); and grandchild Malachi 2022 (Amanda). Gary was dearly loved & will be missed tremendously.
A Celebration of Life Memorial is being planned, please check back for updated information.Cremation provided by Bakken-Young Funeral & Cremation Services.