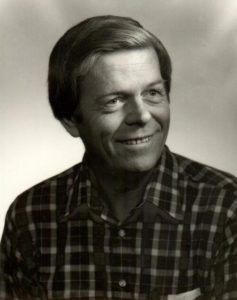 Gary P. Pederson, age 82, of New Richmond died Wednesday, April 29, 2020 at the Estates at Greeley in Stillwater, MN.  He was born the son to Parnell and Virginia (Miller) Pederson on July 24, 1937 in New Richmond, WI.  Following graduation, he served his country in the U.S. Army and worked at 3M for many years.
Gary enjoyed golfing, hunting, spending time up north by Cable WI, and spending time with friends and family. He loved family reunions and sharing stories from the past.   He will be remembered as a good son, brother, dad and friend, who loved to socialize and was generous with his time and money. He could strike up a conversation with anyone.
He appreciated the care he received at The Estates of Greeley in Stillwater the last 5 months of his life and was one of the staff's favorite residents.
Gary is preceded in death by his parents, Parnell and Virginia; brother, Peter Pederson; brother-in-law, John Casey; step-grandson, Nicholas DeMetro.  He is survived by his children, Gunnar (Silvia) Pederson, Kimberly (Damon) Barta; grandchildren, Jake Zajkowski, Claire Kiesow (Dustin) and Bryce Pederson; siblings, Gail Casey, Joel (Judy) Pederson,  and Janice (Tom) Satterlund; several nieces and nephews.
A memorial gathering will be held Friday, August 14, 2020 from 4:00-7:00 pm at Bakken-Young Funeral & Cremation Services (728 S Knowles Ave.) in New Richmond.  Private Interment will be in Northern Wisconsin Veteran's Cemetery in Spooner. Arrangements are with Bakken-Young Funeral & Cremation Services.