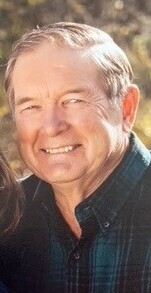 Gary N. Emerson, age 75, of Amery passed away Friday, October 28, 2022 at his home.  Gary was born on October 26,1947 in Amery, Wisconsin to Perry and Hazel (Christenson) Emerson. He grew up near Wanderoos, Wisconsin and went to school in Wanderoos and graduated from Amery High School in 1966. He went on to attend and graduate from the University of Wisconsin River Falls with a Bachelors of Science degree in Animal Science.
He married Ardys Erickson on September 7, 1969. With a draft number of 7, Gary went ahead and enlisted in the army on November 19, 1970 and served his country in the Vietnam era. He was a member of the 1st Aviation Brigade, 225th Flying Dragons as a surveillance radar repairman.  He was honorably discharged from the army on April 27, 1972. He received several medals of honor and was a member of the American Legion Post 0169 and Disabled American Veterans Northwest Chapter 52.
After Vietnam, Gary returned to Amery and worked at Belle Cheese factory, Alwin Construction, and Swager Brothers Construction before becoming self-employed as a dairy farmer where he remained active until his death.
 He is preceded in death by his parents, Perry and Hazel Emerson, and his father in law Kerwin Erickson. He is survived by his wife Ardys, daughter Shelly (Richard) McNitt, son, Scott (Tracy) Emerson, grandchildren, Abby (Derreck Jones) and Brendan McNitt, Lexi and Trinity Emerson, brothers, Darrell (Darlene) Emerson, Dale (Patti) Emerson, mother in law, Helen Erickson, and sister in law, Annette (Barry) Peterson, and many nieces, nephews, and extended family.
A funeral service as held on Wednesday, November 2, 2022 at 1:00 pm at First Lutheran Church (218 County Road K) in New Richmond.  Visitation was on Wednesday from 11:00-1:00 pm at the church.Interment was in Fort Snelling National Cemetery in Minneapolis, MN on Thursday, November 3, 2022 at 11:30 am.  Arrangements are with Bakken-Young Funeral & Cremation Services.