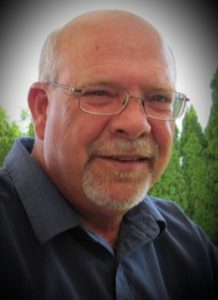 Gary L. Benson, age 63 of River Falls, WI died Friday, August 2, 2019 at his home surrounded by his family. Gary was born the son of Gordon and Doris (nee Klitzke) Benson on January 20, 1956 in Sendai, Japan. He attended Prescott High School graduating class of 1974. Gary also attended Detroit Lake Vocational school graduating with an architectural drafting degree. Following school, he worked as a packaging salesman, but then decided to start his own packaging company. He finished out his career as a car salesman, which he enjoyed as he was a people person. Gary was a charter member of Joy Lutheran in Prescott and sang in the choir. Gary was an outdoorsman at heart. He loved fishing, hunting, golfing, and sitting on his decks at the lake and home, which he constructed. Gary married Patti Graf-Palmer on June 29, 2014 at Ezekiel Lutheran Church. Gary was a man of integrity who was honest and kind. Gary was a fun-loving family man who cherished his children and grandchildren. The family would like to extend their gratitude to all who have lifted us up in prayer over the years. We are especially grateful to those who helped transport Gary to dialysis the last year; Doug and Darla Benson and Barbie Miller. Barb drove several days a week, but always on Wed. at 5:54 AM!! Gary looked forward to those Wed. mornings, they were the highlight of his week. Thank you for your kindness. We are also grateful for the care he received at River Falls and United Hospitals. A special thanks to the River Falls Emergency Department and Dr. Murphy who gave us an extra year with Gary by saving his life last year on June 6th. Thank you.
He was preceded in death by his parents, Gordon and Doris; and brother-in-law, Al Schol. He is survived by his wife, Patti Graf-Palmer; sons, Jason (Nikki) and Jared (Kristie); stepson, David Palmer; grandchildren, Logan, Luke, and Kendra; siblings, Kathy Schol, Doug (Darla), Missy (Rick) Pitzrick; parents-in-law, Wally and Merna Graf.
A Memorial Service was held Thursday, August 8, 2019 at 6:00pm at Ezekiel Lutheran Church (202 South 2nd Street, River Falls, WI 54022) with a visitation starting at 4:00pm. Arrangements are with Bakken-Young Funeral & Cremation Services.