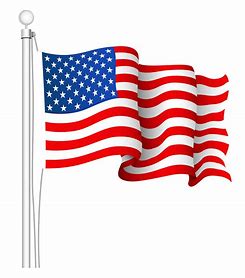 Edward Oscar Nelson was born on February 1, 1921; he passed away on January 30, 2019, just shy of his 98th birthday, having lived a long, lucky, gentle, humble, and loving life. He passed away peacefully and grateful to the end (his last words were, literally, "Thank You") — — in his beloved home of almost 70 years in the woods by Bush Lake, deer on the lawn, American flag blowing in the wintry breeze, listening to the recorded blessing of Pastor Elisabeth Backstrom from the family church in Gräsmark, Sweden; sun setting; Ship Captain's clock chiming in the background. He lived a wonderful life.
Dad's dad, Oscar, came to this country in 1892 from  Gräsmark — — a beautiful village in Varmland, where the church's cemetery holds his ancestors in eternal peace. The family of Dad's mother, Selma, came from Smaland, Sweden. Selma and Oscar grew up on adjoining farms on Swede Row by Cedar Lake in Western Wisconsin, fell in love, married, and welcomed Dad and his always-smiling sister, Olive, to their family. Dad grew up in Horse Creek, Wisconsin, down the road from Star Prairie and Osceola.
Dad graduated from Osceola High School in 1939, having played second base for the baseball team. After December 7, 1941, patriot that he was then and throughout his life, he enlisted in the Navy — — as his father had done in WW I. He learned Morse Code and qualified for Radioman status, eventually becoming Radioman First Class. His first ship was the USS Santee (CVE 29), an aircraft carrier, which took him across the Atlantic several times. The USS Santee also took him through the Panama Canal to San Diego, where he boarded the USS Kadashan Bay (CVE-76), another aircraft carrier, for his tours of duty in the Pacific. His ship and its crew survived the Battle of Leyte Gulf in October 1944 (the last and greatest battle at sea in world history). On the way back from Leyte Gulf, on January 8, 1945, his ship was attacked by a suicide pilot. Luckily, the ship, and dad, survived. He kept a picture of the suicide plane attacking his ship on his wall — — reminding him daily of how lucky his life had been. Dad calculated (not estimated, calculated) that he and his ships traveled 138,772 miles crossing the Atlantic and Pacific Oceans several times over the years. Along the way, he found peace during the nighttime by sleeping outside in a hammock by the carrier's guns, listening to the ship's flags flapping in the wind as well as the sounds of the ship's wake, eyes locked on the stars that he imagined also blanketed his home and family in Wisconsin.
During a brief leave, Dad married Mom (Fern Viola Swanson), whose family farm was down the road on Cedar Lake. It was a controversial marriage — — Norwegian bride and Swedish groom — — at West Immanuel Lutheran Church. Despite the controversy, the minister reportedly relented: "We're at war; what the heck," he is said to have said. It was a happy and rainy day, featuring the groom carrying the bride over the mud to the reception hall across from the church. Grandpa and Grandma Swanson had saved their tractor's gas ration coupons so the newlyweds could drive to the St. Paul Hotel for their honeymoon. For Dad, it was then back to war, which finally found its way to peace, after which he found his way home.
By then, Mom was a Registered Nurse, and Dad found work at Northwest Airlines, starting a life-long career in Reservations. He would come home glowing with pride about a perfectly-filled plane — — no empty seats, and nobody left behind. His work at Northwest Airlines resulted in the family being able to travel in ways that could not otherwise have happened; and it resulted in a monthly pension right up until the last month of his life, thanks to the strength of his union and co-workers, and the faithful generosity of his company.
Eventually, Mom and Dad moved to their beloved home on top of a hill by Bush Lake in the woods of Bloomington, where Mom lived until her recent passing, and where Dad lived until the day he passed. They chose the home with the big yard because they thought it would be "a good place to raise children," and it was. Dad planted pine tree seedlings all over the yard, as he and his Dad had done at Horse Creek (which are now giant Pines); and he re-located bright red peonies from Horse Creek to adorn his yard, peonies that have now passed down to the yards of his children and grandchildren. Now it is home to his granddaughter's children, who live there with Elizabeth and Owen. "Oak Hill" it was called — — with three flags blowing in the wind (the American flag, along with a Norwegian and a Swedish flag); and with a giant Santa and sleigh and reindeer at the top of the hill in December, lit up, every year since the 1950's. Mom and Dad were married for over 70 years — — a marriage of deep, gentle and pure love — — holding hands until the end; never a raised voice, although occasionally a rolled eye; and always a kind and encouraging word. Along the way, the family is hard-pressed to remember a baseball game missed, a skating competition missed, or a gymnastics match missed. Mom and Dad loved their grandchildren — — and helped raise them on an almost-daily basis.
Some of his more recent travels were to Washington D.C. — — leaving early in the morning and arriving back home late at night. He researched his ships' histories at the National Archives, Annapolis, and the Library of Congress, and developed two magnificent scrapbooks about virtually every day on each ship. Along the way, Dad visited each of his Captains, by then Admirals, on Coronado, near San Diego — — quite a journey from Horse Creek to the kitchen table of an Admiral! The scrapbooks will be treasured, and copies will become part of the Navy's historical resources for future generations to read, learn from, and marvel at. One of them is already housed at the MacArthur Memorial Library in Virginia.
Dad leaves us with poignant images and memorable stories. He was an excellent photographer, trying Mom's patience on occasion with the quiet arrival of a new camera or lens; he was a wiz at math; his handwriting was unique and elegant; he loved baseball — — from playing for the Osceola Chieftans, to watching the Minneapolis Millers at the old Nicollet Park, to listening to the Twins on his transistor radio, to seeing Mark McGwire hit a home run during his 1998 record-setting year; he studied up on every election, and always voted — — a precious right that he and his fellow veterans fought for; he and Mom loved volunteering at the Kaffé Stuga at the American Swedish Institute, often coming home proud of the donuts sold and dollars acquired; he received a standing ovation from his fellow sailors at the Kadashan Bay reunion, thankful as they were for his service as ship historian; he startled us all at his retirement party by the grace and ease of his public speaking, a party attended by co-workers from around the country and world to be with him; he loved cars with color (like his plum and cream '56 Chevy); he received the WCCO Radio Good Neighbor Award, along with Mom, for their volunteer work in so many arenas; he was a special guest at the commissioning of the aircraft carrier USS Reagan (bearing the Kadashan Bay's "76"), upon the gracious invitation of the new ship's Captain; he loved BBQ ribs; he loved flowers; he battled the neighborhood squirrels, who persisted in raiding his birdfeeders, to the point that he captured them and transported them to forests far, far away; he loved the arrival of Spring, bringing with it his crop of giant (and aptly named) ferns, followed by mowing his beloved lawn on his John Deere tractor and then the annual campaign of raking and hauling away the oak tree leaves in preparation for winter — — our theater of the seasons; he savored the Swedish "long fence" that bordered his front driveway; he enjoyed a funny remark, and laughed heartily at the telling of a good joke (including his own); his eyes often glistened with tears of joy and pride; and he read and read and read, especially about history, and the history he had lived.
Dad's passing marks the end of his generation in our family. He leaves behind several nephews and nieces and their families, who remember him fondly and loved him dearly (and who called him "Eddie"). He leaves behind his children and their families: Karen (married to Gary — — and their children, Matt, married to Kathryn, and their children Gavin and Amara; Elizabeth, married to Owen, and their children, Fiona and Philip; and Gina Marie, married to Michael); Mark (married to Terrie — — and their daughter, Kirstin, married to Chris, and their children, Jessa and Tristan); and Tom (married to Susan — — and their children Robert Edward, married to Anna, and their son, Caleb; and Michael, married to Christine). We are deeply grateful to Elizabeth and Gina, and our beloved Mary Jane Edlefsen, who cared for Mom and Dad for years, with their gentle humor and loving embraces. We also thank Eric Manyibi for his care along the way. Memorials, if desired, could go to: The American Swedish Institute. 2600 Park Avenue South. Minneapolis, MN 55407; West Immanuel Lutheran Church. 447 180th Street. Osceola, Wisconsin 54020; or Bethesda Lutheran Church at Sand Lake. 715 110th Avenue. Dresser, Wisconsin 54009.
The funeral service was held on Friday, February 8 at 11:00 AM at West Immanuel Lutheran Church in Osceola, Wisconsin, where Mom and Dad were married in 1945 — — down the road from Horse Creek and Cedar Lake, on top of the hill. Together again; in a gentle place. Two kind and loving people, deeply in love with one another and their family, completing their circle of life. "Takk for Alt," as he would say to all of us now; and as we now say back to him, with love.
Arrangements are with Bakken-Young Funeral & Cremation Services.