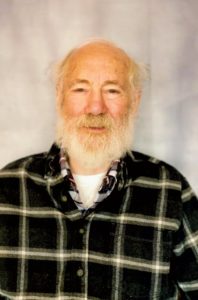 Edward J. Knops, age 87, died on Friday, January 21, 2022 at Saint Croix Health Center in New Richmond, WI. He was born the son of Edward and Gertrude Knops on October 15, 1934 in Glenwood City, WI. Edward grew up in New Richmond, graduating from New Richmond High School, class of 1952. Following high school, he served in the US Navy traveling overseas. Following the military, Edward met the love of his life, Vivian Holte, and married on April 19, 1958. He loved hunting, fishing and cheering on the Green Bay Packers. Edward was a quiet, hard-working man who was a loving husband and father.
He is preceded in death by his parents, Edward and Gertrude Knops; daughters, Melody Murphy and Cindy Harper; and brother, Tom. Edward is survived by his wife, Vivian Knops; sons, Randy (Ann) Knops, Tim (Lori) Knops, and Ron (Jovi) Knops; grandchildren, Karrie (Beau) Molitor, Kevin Knops, Megan Knops, Rachel Knops, Jessica Myer, Samantha (Derek) Olson; eight great-grandchildren; sons-in-law, Richard Salber and Wayne Harper; sister-in-law, Mary Ann Knops; nephews, Chaney (Kim) Knops and Joshua (Cathy) Knops; and dog, Bruno.
A Memorial Service took place on Saturday, February 5, 2022 at 11:00AM at Saint Luke's Lutheran Church (365 W. River Drive) in New Richmond with a visitation one hour prior to the service. Interment will be in New Richmond Cemetery at a later date. Arrangements are with Bakken-Young Funeral & Cremation Services.