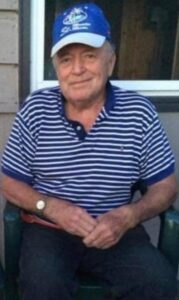 Earl W. Torgerson, age 87, died on Friday, October 21, 2022 in New Richmond, WI. He was born the son of Ruth (Schoemaker) and Theodore Torgerson on November 23, 1934 in Cumberland, WI. Earl grew up in Cumberland graduating from Cumberland high school, class of 1952. Following high school, Earl served four years in the US Navy. He married Esther Bellows on March 20, 1953. Earl owned a service station in Minneapolis until his retirement in 1993. During retirement, he moved to Mille Lacs to live on the lake. Earl loved spending time with friends and playing dice. He had a passion for golfing, fishing, and traveling specifically, Jamaica and Florida. He was a charismatic, kind-hearted man who loved everyone. He always wanted to help others and had a heart of gold. Earl left an everlasting impression on every person he met.
He is preceded in death by his beloved wife of 56 years, Esther; parents, Ruth and Theodore; brothers, Lawrence, Marvin, Perry, and infant brother. Earl is survived by his children, Richard (Elizabeth) and Debra (Matthew Miller) Sarkilahti; grandchildren, Sydney Sarkilahti and Cade Sarkilahti, and Mia; former son-in-law, Gary Sarkilahti; and many other relatives and friends. Special thanks to St. Croix Hospice and Dr. King with Minnesota Oncology for their amazing care and support. In addition, we would like to thank Frank, Diane, Tammy, Bob, and many others, in helping and supporting our family in keeping Earl at home to fulfill his wishes.
A Celebration of Life was held on Saturday, October 29, 2022 at 2:00PM at the Onamia Vet's Club run by the VFW Post 955/American Legion Post 395 (38692 US-169, Onamia, MN 56359) with a luncheon to follow the celebration. All are encouraged to wear fedoras in memory of Earl.
Cremation Services provided by Bakken-Young Funeral & Cremation Services.