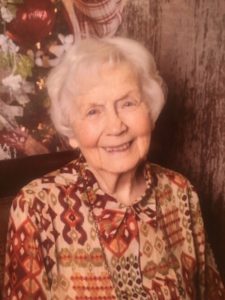 Dorothy Strandberg, age 97, passed peacefully away on March 31, 2022. During these recent years Dorothy was sustained by family and friends, her faith, scripture, prayer, and loving caregivers at her Deerfield Presbyterian Home in New Richmond, Wisconsin.
Born in Mead, Nebraska, the youngest of six children of Fred and Josephine Swanson. Dorothy graduated from North Park College in Chicago, Illinois. She married Clarence Strandberg in 1945 and moved to Minneapolis where they raised three children. They joined Bethlehem Covenant Church as members for over 30 years. Dorothy taught Sunday School, served on the Outreach Board, and sang in the choir and small ensembles. During this time, she worked as a homemaker and part-time as a secretary. Dorothy was an accomplished pianist. She pursued her musical interest by taking classes in Music Theory at MacPhail School of Music.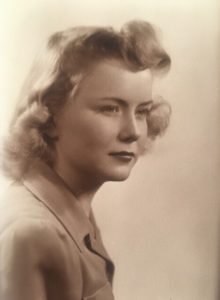 Dorothy and Clare retired to a hobby farm in River Falls, Wisconsin in 1979, where they enjoyed 25 years of country life. Dorothy enjoyed gardening, skiing, sewing, quilting and hosting many happy family events. Dorothy and Clare travelled to Europe, Sweden and Israel. They enjoyed many years of camping, canoeing and spending time in northern Minnesota as well as family reunions in Mead, Nebraska and Minnesota.
As a member of River Falls Covenant Church, Dorothy served on the Evangelism Commission, sang in the choir and played piano for worship services. She continued to be an active member of Covenant Women. She and Clare served as a host family for foreign students at River Falls College. In 2004 Dorothy and Clare moved to the Deerfield Presbyterian Home in New Richmond, Wisconsin. Dorothy shared her musical talent as she played the piano for worship services and sing-alongs. Dorothy was known for her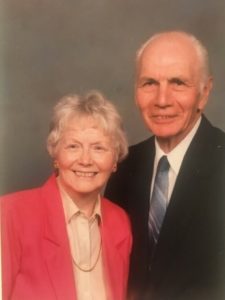 kindness, encouragement and generosity.  She frequently expressed gratitude for the many blessings in her life.
Dorothy was preceded in death by her beloved husband of 65 years. She is survived by her children Diane (Nicholas) Schommer, John (Yvonne) Strandberg, Joan (Don) Wainer; Grandchildren Scott Strandberg, Leslie Pingley, Christopher (Megan) Schommer, Natasha (Ladric) D'Schommer-Grant, Cletus Dalglish-Schommer (Aimee); Great-Grandchildren Allison (Jake), Zachary, Aria, Linnea and Mira.
A Memorial Service was held on Friday, April 22, 2022 at 12:30 pm at Washburn-McReavy Funeral Homes Hillside Cemetery 2600 19th Ave NE, Minneapolis, MN 55418 followed by committal and a luncheon.
Cremation services provided by Bakken-Young Funeral & Cremation Services.