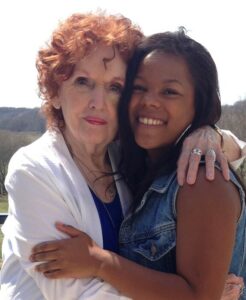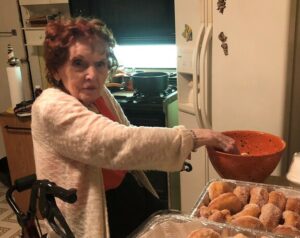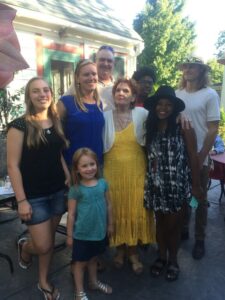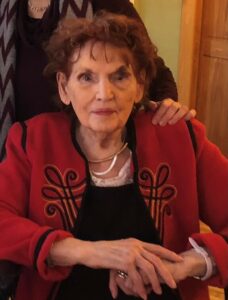 Doris M. Tresselt Moody, age 97, of River Falls, WI passed away on Thursday, March 16, 2023 at Kinnic Long Term Care Center.  She was born the daughter of Stephen and Marjorie (Meyer) Gontarek on September 29, 1925.
Doris was born and spent her early years in Le Sueur, MN, until her family moved to St. Paul during the Great Depression for work opportunities. She attended and graduated from Mechanic Arts High School.  She worked as a bookkeeper for Montgomery Wards after graduation, and moved to River Falls, WI, after marrying Robert Tresselt in 1954, working alongside him running the family dairy farm.  In later years, she worked for over 20 years in the Dietary Department for the Hudson Hospital.
Doris deeply loved and doted on her 3 children; Dennis, Brett and Kim; her 6 grandchildren, and 9 great-grandchildren.  She was a skilled baker, and her homemade raised sugar donuts were a much-anticipated Christmas Eve tradition, in addition to her bread, for which she never used a recipe, saying the dough told her what it needed.
She was preceded in death by her parents, Stephen and Marjorie Gontarek; husband, Robert Tresselt; her siblings Vernon Gontarek, Robert Gontarek and Joyce (Gontarek) Cadwell, Margaret Murphy and their spouses.
She is survived by her children, Dennis Tresselt, who lives in Chippewa Falls; Brett (Geri) Tresselt from Hudson, and Kim (Scott Kindrick) Tresselt, who reside in Minneapolis, and her grandchildren Dennis Jr Tresselt, Brian Tresselt, Kari (JR Stai) Tresselt, Benjamin Tresselt, Maya (Jordan) Bannantine and Xander Wharton, plus numerous nieces and nephews.
A small private family luncheon was held on April 8th.
The family asks that in lieu of gifts or flowers, donations be made in her name to St. Croix Hospice, who provided caring support in her final months.
Cremation services provided by Bakken-Young Funeral & Cremation Services.