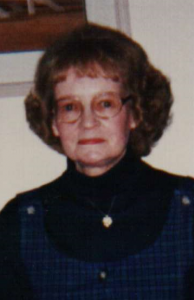 Donna Jean Dieter (Schweitzer), age 81 of Kenosha, passed away on Wednesday, August 16, 2017 at her current residence, Comforts of Home-Hudson, WI.  She went to her Heavenly Home, surrounded and held by more love and comfort than one heart and soul can experience in a lifetime.  The youngest of four, Donna was born in Racine, WI on March 12, 1936 to Francis Schweitzer and Violet Schweitzer Davis.     Loving mother to Sheryll (David) of North Oaks, MN; Jennifer (Scott) Falconer of Eden Prairie, MN; and the late David (Theresa) Dieter, formerly of Mounds View, MN.    Beloved grandmother of Hannah and Grace Norback, and Jessica Falconer.  Dear sister of Donald (Erika) Schweitzer, and Doris Roscizewski; as well as special aunt to her nieces and nephews (all of Racine, WI).  A sister, Dorothy (John) Winter of Cincinnati, OH, preceded Donna in death.
Through the years, Donna was employed by various companies, including:  Modine's, Alden's, Schuch Insurance Agency, Kenosha News, and American Industrial Heat Transfer.  She was also an assistant in a catering service, an on-call nanny, a recordkeeper for five years in the Women's Bowling Congress, and a volunteer with the Mental Health Association.  Her greatest career was that of mom and homemaker.
Thank you to the many extended family members and friends, who have loved and helped Donna along her life's journey.  A momentous thank you to all of the staff at Comforts of Home-Memory Care and our St. Croix Hospice team, for the miracle and blessings of you in our lives.  God opened an enormous window into our world, when He brought us together.  The gifts of your care, compassion, kindness, patience, wisdom, respect, dignity, sense of humor, hugs, tissues, prayers, friendship, kinship, and love are engraved in our hearts for all time.  Thank you for loving 'Grama Donna', and her smiling eyes, laughter, singing, humming, and sweet heart.
A graveside memorial service will be held at Graceland Cemetery in Racine, WI on Saturday, August 26, 2017 at 11:00 a.m.  Services will be officiated by Mrs. Cheryl McCrary, Minister.  Family and friends are asked to meet at the entrance of Graceland (3547 Osborne Avenue) by 10:45 a.m.  After the service, please gather with us at Infusino's Restaurant (3225 Rapids Drive), so that together we may further celebrate the joy of Donna's life and love.
Cremation Services provided by Bakken-Young Funeral & Cremation Services of Hudson.