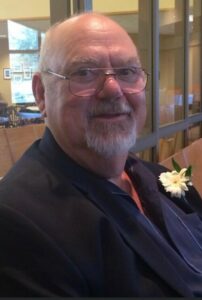 Donald Joseph Leier, age 74, of Hudson passed away September 15, 2022 at his home. Donald was born to August and Dorothy Leier on May 18, 1948. He became quite the carpenter after high school and was very meticulous in his craft. Don had four siblings Deborah, Ben, Ron, and Judy. He had 3 children Dana, Karen, and Joe. Don was an avid collector of everything; from anything Mopar related, fishing poles, guns, tools, and his John Deere tractors. He enjoyed fishing, hunting, listening to live music, Big Guys BBQ and hanging out with family and friends. What Don enjoyed most in life, though, was the wonderful gifts he was given: his grandchildren and great-grandchildren. He had a soft spot for every single one of them and would do anything for them. His kindness, compassion and love for his family was without question.
He is preceded in death by August and Dorothy Leier. He is survived by his siblings Ron Leier, Judy Mikunda, Ben Leier, and Deborah Berning-Reed. Also by his three children Dana Leier, Karen Kane, and Joe Leier. Followed by his grandchildren Breanna Lindgren, Samantha (Jacob) Barker, Ann (Brandon) Balm, Danica (Jake) Williams, Michelle Badzinski, Chris Mattice-Leier (Kendra), Jared Bollinger and Ashley Oglesby. He also had seven great-grandchildren, Eli, Rylee, Annabelle, Easton, Raymond, Samuel, Penelope.
A memorial service was held on Saturday, October 1, 2022 at 1:00pm at Joe's home in rural Wheeler, WI, please RSVP to 715-690-7000. A private burial service was on October 2, 2022.
Cremation provided by Bakken-Young Funeral & Cremation Services.