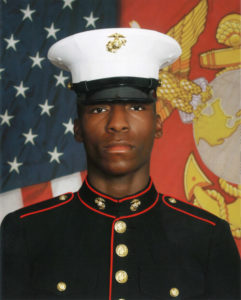 Demetrius Emmett Flemister
October 22, 2000 – October 28th, 2021
Demetrius, 21, died unexpectedly on October 28th, 2021. He was born October 22, 2000. He graduated from New Richmond, Wisconsin High School, Class of 2019. Following graduation he went to the Marines boot camp. He completed boot camp and went to more military training. He then became a Marines reserve and attended college in St. Paul. He is survived by his parents and many siblings.
Demetrius served as a Marine and was an Political Science student. He loved to skateboard. He played many sports, lacrosse, football, and track to mention some. He really enjoyed time with family and friends in all that he did. He was a follower of Christ, positive influence, selfless, and supported others in each of their own dreams.
A Visitation was held on Saturday, November 20, 2021 at 10AM at Faith Community Church (1040 Paperjack Drive) in New Richmond with a funeral service following at 11AM. Interment was in New Richmond Cemetery. Arrangements are with Bakken-Young Funeral & Cremation Services.