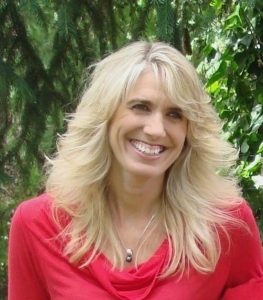 Dawn Andersen, age 50, of Star Prairie WI passed away peacefully with grace and dignity at her home on Tuesday July 18th.  She was born on September 17, 1966 in Grants Pass Oregon to Aksel and Barbara (Olbers) Andersen.  Dawn held sales positions in San Jose California as well as San Diego California.  Recently she ran multiple family-owned businesses based in Wisconsin.  Dawn had a magical way of impacting the souls of strangers, friends, and family alike through her endless compassion and selflessness.  She showed us how to enjoy so many of the simple things in life like the warmth of the sun, sitting on a swing, enjoying warm baths, and cooking food for others.   Dawn enjoyed traveling, water sports, snow sports, soccer, and above all spending time with friends and family.  Dawn had an entrepreneurial spirit where she started businesses that allowed her creativity to be expressed through designing graphics, creating outfits, and embellishing clothing accessories.  Additionally, she identified opportunities to improve the lives of cancer patients and the disabled and designed multiple handmade sewn products to address these needs.  Throughout her entire lifespan Dawn's smile captivated everyone around her as it was always genuine and never faded. 
A celebration of Dawn's life will be planned in the distant future.
  She is survived by her loving husband Phil Sullivan; mother Barbara Andersen and father Aksel Andersen of Medford Oregon, brother Thor Andersen of Santa Rosa California, brother Erik Andersen of San Diego California, brother Kirk Andersen of Medford Oregon, sister Erin Andersen Lueck of Austin Texas, step daughter Alesia Benson (Sullivan) of Stillwater Minnesota, step son Justin Sullivan of Amery Wisconsin, 5 step grandchildren, 7 nieces, and 1 nephew.  Her strength, beauty, sense of style, and love for all will be greatly missed but never forgotten.  In lieu of flowers the family requests a donation to a charity of choice in honor of Dawn's generous spirit.  Bakken & Young Funeral & Cremation Services Beebe Chapel of New Richmond Wisconsin is serving the family.