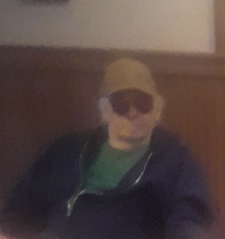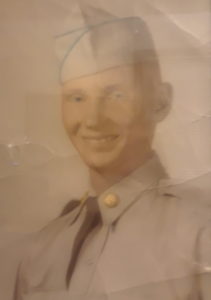 David William Ruscher Sr., age 82 of River Falls, WI, died on Thursday, February 8, 2018 at Hammond Health Services in Hammond, WI. David was born the son of Fred and Mary Ruscher. He graduated from Princeton High School, class of 1954. After graduating high school, David joined the United States Army serving for six years. Following the service, he worked as a laborer for many different factories. David married Margaret "Peggy" Meyer on November 4, 1972.
David loved fishing, hunting, and travelling. During retirement, he enjoyed working for the brush dump in River Falls and playing with his grandkids. David was a loving husband, father, grandfather, and great-grandfather. He was funny, outgoing, and smiling. He loved chocolate covered cherries, peanut butter m&m's, and cashews.
David is preceded in death by first wife, Evelyn; daughter, Debara; parents, Fred and Mary; and son-in-law, Michael Wheeler. He is survived by his wife, Margaret "Peggy"; children, David Jr, Dennis (Eleanor), Donald, Dale, Anne Wheeler, Kevin, Mary, and Paul; 23 grandchildren; 19 great-grandchildren; sister-in-law, Donna; and many nieces, nephews, and friends.
A Funeral Service was held Wednesday, February 14, 2018 at 11:00 a.m. at Bakken-Young Funeral & Cremation Services (805 E Division St, River Falls, WI 54022) with visitation one hour prior to the service. Interment was in Fort Snelling National Cemetery.  Arrangements are with Bakken-Young Funeral & Cremation Services of River Falls.