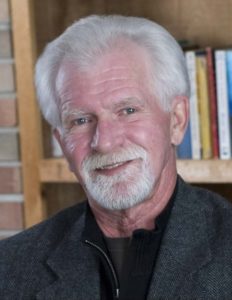 David William Reese, age 79 of River Falls, WI, died unexpectedly of heart failure in his sleep at home on Tuesday, January 25, 2022. The son of William and Genevieve Reese, he grew up in New Richmond, WI.
David was a leader throughout his life starting as class president of the New Richmond High School class of 1960. He went on to serve in the US Army as an intelligence officer stationed on a merchant marine ship off the coast of Africa tracking soviet spacecraft. After his service he attended the University of Wisconsin-River Falls and majored in accounting and business. He met his wife Susan while in college and they married in 1969. Together they raised their three boys in River Falls.
He had a successful career working at NCS for 10 years and for the Minneapolis law firm of Meshbesher and Spence for 27 years as a Legal Administrator. He continued to stay busy through his retirement. David was elected to the River Falls City Council and served as the president of the River Falls Golf Club. He was proud to be part of the American Legion honor guard. David managed the Jimmy Robinson duck hunting lodge in Manitoba during the fall where the guides and other hunters thought of him as a living legend for his accuracy, once hitting six ducks in one shot.
David was known for his dry sense of humor and for usually leaving with most of the winnings after a round of golf. He always lived life his way and had many friends. He loved golfing in the summer and hunting in the fall through his final years.
David was preceded in death by his parents William and Genevieve and his brother Daniel. He is survived by his wife of 52 years Susan (Richardson), sons Peter, Charles (Mary) and Andrew, grandchildren Madeline and Harvey, Tom, Jack and Joe, brothers Bill and Kim Reese.
A service with military honors was held on April 30th, 2022 at 11am at the River Falls American Legion, 701 N Main St, River Falls, WI. Memorials will benefit the American Legion and River Falls parks.  Arrangements are with Bakken-Young Funeral & Cremation Services.