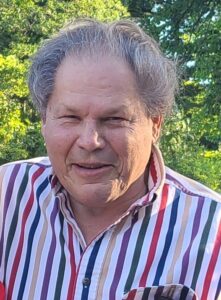 Darwin Raymond Bredahl, age 81, of River Falls, WI, passed away peacefully at home on Sunday, June 18, 2023, with his family by his side.
Darwin is survived by his loving wife of almost 60 years, Margaret; daughter, Michelle (Wayne Huhnke) Bredahl; grandchildren, Sierra and Quinn; brothers, Larry (Carol) Bredahl, Wayne (Patty) Bredahl and Randy Bredahl; in-laws, Roger Sather, Karen (John) Hamilton, Jerry (Betsy) Sather and Lorin (June) Sather.
Preceded in death by his son, Timothy Bredahl; parents, Raymond and Lorraine; and sister, Carol Shea.
A memorial service was held on Thursday, June 22, 2023, at 11:00am at Bakken-Young Funeral & Cremation Services (805 E Division Street) River Falls, with visitation starting at 10:00am. Arrangements are with Bakken-Young Funeral & Cremation Services.