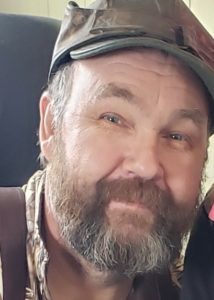 Dale Zahorik age 53 left this world on his own terms 5/31/2019.
He was a son, brother and friend.
 He enjoyed everything outdoors. He would spend hours fishing ice or lake and hunting when ever he had the chance. He loved talking about the animals he saw in the woods and about the fish he caught. He enjoyed sharing his knowledge of hunting and fishing when ever possible especially young people. He was an artist at heart and a fabricator by trade.
He is preceded in death by his step brother Chris Whitton and step father Robert Topel.
He is survived by his Mother, Sharon Topel of West Palm Beach, FL; Father, Richard Zahorik and wife, Elaine Crivitz, WI; his sisters, Dawn Caswell and  husband Jeff of Searsmont, ME; and Melissa Strehlow and husband, Todd of Green Bay, WI; stepbrother, Dennis Whitton wife, Cherie of Wausaukee,WI; nephews, Brian, Anthony, and Nolin; and niece, Alexzandra; as well as many cousins and close friends.
There will be a memorial service held at the Ellsworth Rod & Gun Club on June 8th at 1:00 pm with a celebration of life to follow. We will all miss him dearly. Cremation services were provided by Bakken-Young Funeral & Cremation Services.