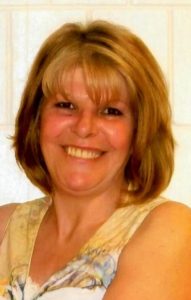 Cynthia Contreras, age 62, died on Friday, November 19, 2021 at Regions Hospital in Saint Paul, MN. Cynthia S. Contreras passed away peacefully November 19, 2021 at Regions Hospital in St. Paul, MN. Cynthia was a loving mother to 3 children and grandmother to 3 wonderful kids. Cynthia was born July 10, 1959 in Shakopee, Minnesota to John and Delores Kuebler. Cyndy was raised with her two siblings, Brad and Lynette in St. James, MN and later welcomed baby sister Rebcca. As a child, Cyndy loved to ride horses bareback and enjoy her time in the open air. Cyndy later moved to Texas where she went on to have 3 children- Melanie, Joshua and Jessica. In 1987, she moved back home to St. James to raise her children near family. Cyndy completed her Associate's Degree at Minnesota State University of Mankato and went into corrections and later on worked for 3M where she was a valued employee for over 25 years. Cyndy enjoyed working in her yard, adopting various animals, going to the North Shore and spending time with her grandchildren and her family.
Cyndy is survived by her three children, Melanie Heiland (Ron), Joshua Garza and Jessica Contreras (Julian Elizondo-Vega); grandchildren, Kylea Roeglin, Ryan Roeglin (Samantha) and Dominic Elizondo; sister, Lynette Reiman (Ken); brother, Bradley Kuebler (Denise); sister Rebecca Kuebler; and many nieces and nephews. Cyndy is preceded in death by her parents John and Delores Kuebler.
Cyndy was loved by many and will be missed by all. A Celebration of Life was held on Saturday December 4, 2021 from 11-3:30PM at Bakken-Young Funeral & Cremation Services (728 S. Knowles Ave) in New Richmond with a prayer service starting at 3:30PM. Arrangements are with Bakken-Young Funeral & Cremation Services.