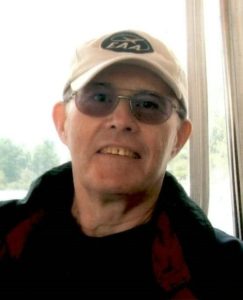 Charles "Chuck" Frederick Morrow, age 72, of River Falls, WI died unexpectedly of pulmonary complications from vasculitis and heart disease on Thursday, December 7, 2017 at his home. Charles was born on September 1, 1945 to parents, Fred and Ruth Morrow. He was born and raised in River Falls, graduating high school in 1963. He attended one year at the university, but decided to work on the Morrow family farm until his retirement in 2013. Chuck was proud that his family farm was able to become a century farm. Chuck met the love of his life, Linda Bacon in River Falls and married her on September 11, 1971.
Chuck loved many things, such as farming, annual fishing trip with friends, gardening, and watching the stock market. But most importantly, Chuck loved his family. He was a loving, hard-working, self-motivated man who was dedicated to his family and his faith. He enjoyed playing board games and cards with his grandchildren.
Chuck is preceded in death by his parents, Fred and Ruth Morrow. He is survived by his wife of 46 years, Linda; daughter, Amber (Kevin) Hahn of Lakeville, MN; son, Aaron (Becky) Morrow of Asbury, IA; and five grandchildren, Alyssa and Kyle Hahn, and Leah, Maggie, and Grace Morrow.
A Memorial Service was held Thursday, December 14, 2017 at 11:00 a.m. at First Congregational Church (110 North 3rd Street, River Falls, WI 54022) with visitation starting at 9:00 a.m. at the church. Private family interment in Greenwood Cemetery at a later date. Arrangements are with Bakken-Young Funeral & Cremation Services of River Falls.