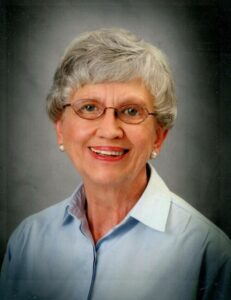 Carol Poff, age 88, died on Wednesday, October 5, 2022 at Comforts of Home-The Lodge in River Falls, WI. She was born on June 17, 1934 in River Falls to Marcus and Alma Hanson,. Carol was raised by her aunt and uncle Austrum for a year during her adolescence after Carol's mother died. Carol grew up in Martell, graduating from Spring Valley High School, class of 1952. She started working at NorthWest airlines after graduation, beginning her love of travel. Through her travels she met her former-husband Jack Poff, whom she married in 1955 at Martell Lutheran Church. She received her bachelor's degree in Social Service in 1985 from UW-River Falls. Upon graduation she began working as a social worker, and later went back to school for massage therapy, graduating in the 1990s. She truly loved helping people ease their pain, and worked as a massage therapist until she was 80. Carol loved traveling, dancing, hiking, and reading. She was an activist and passionate about making the world a better place. Carol was serious but light-hearted, especially with her family, all of whom were extremely important to her.
Carol is preceded in death by parents, Marcus and Alma Hanson; daughter, Karen Fasching; sister, Lois (Erwin) Larson; and brother-in-law, Dave Westbrook. She is survived by her children, Mark (Kelly), Eric (Thureya), and Janet; grandchildren, Chris Fasching, Marcus Poff, Erik (Laurel) Poff, Andrea (Tim Meyer) Fasching, Nafla (Ross Dainty) Poff-Dainty; two great-grandchildren, Joseph and Holly Poff; son-in-law, Jim Fasching; sister, Betty Westbrook; and many nieces, nephews, relatives, and friends.
A Memorial service was held on Tuesday, October 18, 2022 at 11:00AM at HOPE Lutheran Church (3337 Kingsbarn Ave) in River Falls with a visitation one hour prior to the service. Interment was in Martell Lutheran Cemetery. Arrangements are with Bakken-Young Funeral & Cremation Services.
Click here to watch the recording of Carol's service.