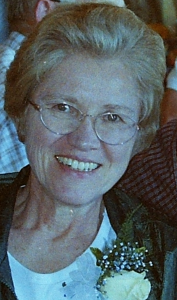 Carol R. Lindquist age 75 of Baldwin passed away at her home on Sunday, September 24, 2017.  She was born the daughter of Raymond and Ceola (Lisenby) Lee on September 17, 1942, in Valier, IL.  In 1967, she married Leroy Lindquist. The couple was blessed with 2 children.
Carol was an educator for over 30 years.  She taught in Wheeling, IL, Murphysboro, IL, and Osceola, WI.  She was a dedicated teacher, especially to those with special needs, and she received a master's degree in Special Ed.  Carol retired from teaching in 2002.  She loved music and singing, she played and taught piano and performed in musicals in her younger years.  Carol loved spending time with her 5 granddaughters.
She is preceded in death by her parents; sisters-in-law, Sylvia McNerney and Nancy Thoen.  Carol is survived by her husband, Leroy Lindquist; son, David (Cheryl) Lindquist; daughter, Sonya (James) Jansma; 5 granddaughters, Terra and Stephanie Jansma, Ceola, Anna and Brita Lindquist; brother, Robert Lee; sister, Jane (James) Wilson; in-laws, Roger (June) Lindquist, Curtis (Kay) Lindquist, James McNerney, Randy Thoen; nieces, nephews, cousins and friends.
A funeral service was held on Thursday, September 28, 2017, at 11 am at Roberts Congregational United Church of Christ.  Visitation was held Wednesday, September 27, 2017, from 4-8 pm at Bakken-Young Funeral Home in Baldwin, and also on Thursday from 10-11 am at the church.  Interment was in Woodside Cemetery.  Memorials may be directed to Roberts Congregational UCC.  Arrangements are with Bakken-Young Funeral & Cremation Services of Baldwin.