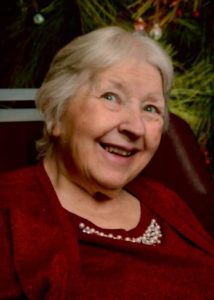 Carol Sue (Yeagle) Johnston
On Tuesday, December 7, 2021, Carol Sue (Yeagle) Johnston, passed away quietly at the age of 79. Carol was born on June 5, 1942 in Bloomington, IL. She graduated from North St Paul High School and married James L. Johnston in 1960. They raised four children in New Richmond, WI. After retirement, Jim and Carol resided in Arizona for the winters and bought a lake home in Chetek, WI., for the summers.
Carol had a passion for visiting State Parks. Her hobbies included reading, crossword puzzles and hiking and listening to anything Elvis. When Carol was asked what she loved most in life, she replied, "spending time with her family". Carol is preceded in death by her parents, Mac and Ann Yeagle; husband, James Johnston; sister, Donna; and son, Gary Johnston. She is survived by her son, Ron (Diana) Johnston; daughter, Kathie (Brian) Spoo; and daughter, Brenda (Marty) Belle Isle. Grandchildren include; Morgann (Greg) Bailey, Joshua Johnston, and Jenna (Joe) Johnston; Tara (Kenny) Shoquist and John Jr. (Tara Colburn) Shilts; Paul Johnston, Mariah, Levi Johnston, and Chelsey; and Krista Murry; and nine great grandchildren.
A small memorial service was held on Wednesday, December 15, 2021 at 11:30 am at Bakken-Young Funeral & Cremation Services (728 S Knowles Ave.) in New Richmond.  All are invited to watch Carol's livestreamed service via the link below.  Arrangements are with Bakken-Young Funeral & Cremation Services.