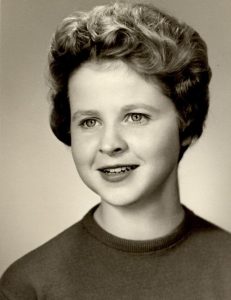 Carol Marie Christoph, age 74, of Hudson, WI, died Wednesday, September 20, 2017. Born to parents, Edward and Mary Christoph. She went to St. Patrick's Grade School and graduated from Hudson High School, class of 1963. She worked at Holy Family Hospital in New Richmond and St. John's Hospital in St. Paul as a nurse's aid.
She is preceded in death by her parents, Edward and Mary. She is survived by her sisters, Jean (Tim) Storrs and Elaine Fredrick; her brother, John Christoph and many other relatives and friends.
Private interment was held Wednesday, September 27, 2017 at 9:00 a.m. in St. Patrick Cemetery in Hudson, WI. Arrangements are with Bakken-Young Funeral and Cremation Services of Hudson.