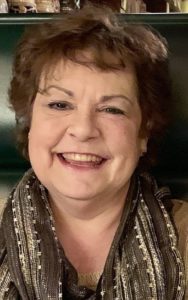 It is with great sadness that we announce the passing of Carmen Therese Boortz, 62 years old of Hudson, Wisconsin, who died unexpectedly in her home on January 28th, 2022. She was born in Rice Lake, Wisconsin on January 22nd, 1960 to Glenn G. and Shirley I. (Livingston) Boortz. Carmen graduated from Barron High School in 1978. Carmen received her Bachelors Degree in Business Education in 1984 from The University of WI-Superior, as well as her teaching certification from The University of Alaska-Fairbanks. Carmen worked in Office Administration and Management at The Mayo Clinic, Gundersen Lutheran Health, and at The University of WI-River Falls and LaCrosse. She spent her life living in CA, AK, NC, MI, MN, and WI.
Carmen was a generous, nurturing spirit, who loved her children and spending time with her grandson. Her presence was punctuated by her "contagious" laugh and giggle. Carmen was a renaissance woman who was artful and handy. Her "zen" was found in gardening and the care of her plants. She renovated her homes, doing her own plumbing, electrical work, tile and flooring.
She was preceded in death by her parents, Glenn and Shirley Boortz and her sisters, Anne Jilek and Mary Jo Boortz.
She is survived by: her daughter, Nicolette Larsen, son, Benjamin Larsen (Christin), one grandson, Keven; four sisters: Cathy (Robert) Schmidt; Barbara (Paul) Jeffrey; Cyndi (Richard) Boortz-Marx; Lisa (Kenneth) Hafstad; five brothers: Larry Boortz; Jim Boortz; Jerry (Vicki) Boortz; Tim (Mary) Boortz; and John (Diane) Boortz; her brother in-law Anthony Jilek and many nieces, nephews, and cousins.
A Memorial Mass of Christian Burial was held on Saturday, February 12, 2022 at 11:00 am at St. Bridget Catholic Church (211 E Division St.) in River Falls.  Visitation was also held on Saturday from 10-11 am at the church. Private family interment will be held at a later date. In lieu of flowers, the family requests donations to the Juvenile Diabetes Research Foundation (JDRF). Arrangements are with Bakken-Young Funeral & Cremation Services.
Click here to watch Carmen's recorded Memorial Mass of Christian Burial