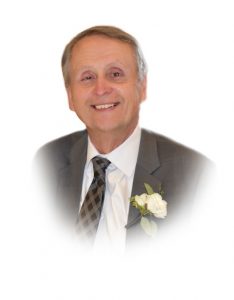 Bryan Joel Penton passed away on January 6th, 2017, at the age of 65 from complications of Alzheimer's disease.  Bryan was born May 7th, 1951, in St. Paul, MN to Paul Henry and Irene (nee Shursen) Penton, the youngest of five children.  He grew up in Saint Paul and later moved to California, where he graduated from high school.  He came to River Falls to get his bachelor's degree in business, and where he also met the love of his life, Kay Lee Tomfohr.  They were married in Red Wing, MN on June 23, 1979.  Together they raised five beloved children, three girls and two boys.  Early in his career he worked as a private investigator, and later, as an insurance claims manager.
Bryan was a loving, compassionate, generous, witty, and optimistic man.  He was a man of faith and was thankful to God for the blessings he had, especially for his wife, children and grandchildren.  He was greatly loved and will be deeply missed.
He was preceded in death by his parents and brother Paul.  He is survived by his wife Kay Lee, daughter Anne (Marc), son John (Alaina), daughter Laura (Nick), daughter Katherine (Bumper), and son Will; grandchildren Penny, Maddie, Sienna, Leo, Eloise, Samantha, Dakota and Braylon; sister Sue (Zeke) Thram, and brothers Jon (Claudia) and Randy (Karen) and many nieces, nephews and other relatives.
A Funeral Service was held on Thursday, January 12, 2017 at 11 am at the First Covenant Church 1374 N Main Street River Falls. Visitation was held on Wednesday, January 11, 2017 from 4-8 pm at the Bakken-Young Funeral Home 805 E Division Street River Falls and on Thursday from 10-11 am at the church. Interment was in Greenwood Cemetery.  Arrangements are with Bakken-Young Funeral & Cremation Services of River Falls.