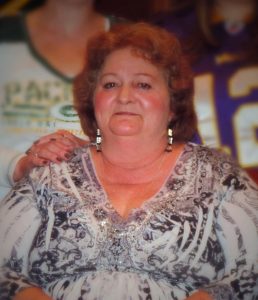 Brenda Hindman, born November 3, 1959 in Benton Harbor, Michigan passed away peacefully on Wednesday, August 31, 2016 at the age of 56, in New Richmond, Wisconsin. Brenda is survived by her children, Theresa Skanks, daughter and Mya, grand-daughter of Nevada and Elizabeth Stone, daughter of California. Other family includes, Jim H. Hindman, father of Oklahoma, Jim Hindman Jr. (Tammy), brother of Oklahoma, Rick Hindman (Kathleen), brother of Montana, Cindy Crotty (Brian), sister of Wisconsin, Connie Hindman, sister of Oklahoma and multiple nieces and nephews.
Brenda was preceded in death by Joshua Skanks, infant son of Idaho, Tara Skanks, daughter of Washington, Hope Hindman, infant daughter of Washington and Sudie Lee, mother.
Brenda was a free spirit at an early age. She traveled the United States by any means necessary and experienced things that friends and family could only wish about. She was an independent thinker that loved unconditionally. She tried to enjoy every day of her life and inspired others to do also. She had lots of good and bad experiences and picked the good things in life to reflect on.
Brenda was a ten-year friend of Bill W. and active in the recovery community from California to Oklahoma and up to Wisconsin. She was blessed with sobriety, and it has served as a blessing in the lives of others. The friendships fostered during her recovery are friendships that last a lifetime.
A memorial service will be held in New Richmond, Wisconsin, date and time yet to be determined. Final inurnment will be at the Oglesby Cemetery family plot in Oglesby, Oklahoma.
Let Go, Let God.
Cremation services provided by Bakken-Young Funeral & Cremation Services Beebe Chapel of New Richmond.