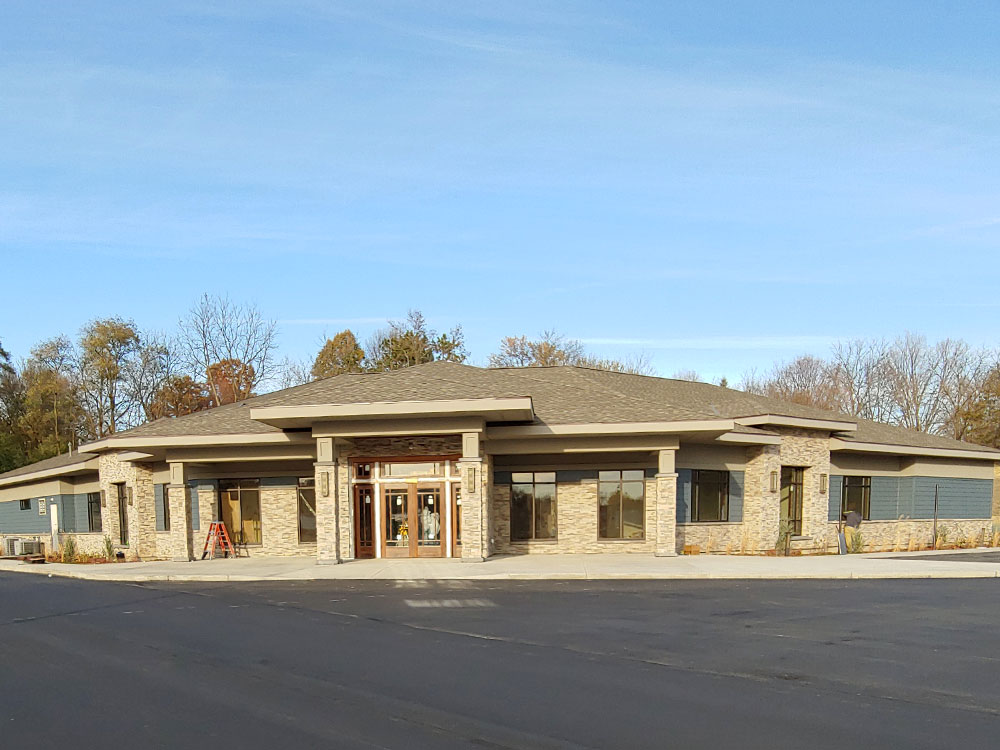 On site crematory (Western Wisconsin Cremation)
All one level, off street parking, outdoor patio (beautiful setting), large gathering room/ service room.  Versatile room for large or small services (formal and not formal) also versatile for luncheons too.
High tech- large screens, closed circuit t.v. wonderful sound and speakers. WI-FI boosters in rooms
Built in memory shelfs and magnetic photo boards.
Lounge area for family privacy
Private/intimate arrangement meeting room with phone charging capability built into conference table as well as WI-FI booster and flat screen for virtual selections or use of internet