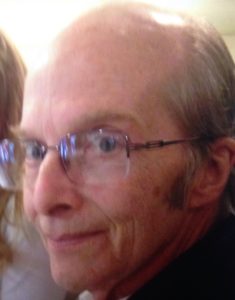 It is with profound sadness, we announce the passing of our loving husband, father,  grandfather, and friend, Aubert (Bob) Raymond Miller.
Bob, was born Monday, January 2nd, 1950 in St Mary's PA. He was the first child of four to Raymond (d) and Mary (d) Miller. Throughout his life, Bob's Catholic beliefs and upbringing helped shape him, his values, and love of his family. He also had an undeniable love of reading, hunting, sports, going to auctions, and enjoying time with those he loved wherever they lived.
When Bob was 18 years old, he enlisted in the Navy during the Vietnam War where he trained to become an ETN2 (Electronics and Navigation Specialist). He installed and repaired sonar, radar, receivers, time standards, oscilloscopes, power supplies, as well as navigation and satellite tracking equipment for naval craft. This experience and skillset paved the path for a lifetime career in Biomedical Engineering from technician to director and allowed Bob to complete his life-long education goal with a PhD.
Due to Bob's lifetime experience and education, he was sought after by many likeminded professionals and facilities to impart his knowledge and collaborate on projects. Bob brought two life-saving helicopter medical flight programs to fruition in two separate, individual hospital facilities, collaborated on a college textbook that is on the reading list for Biomedical Engineering students, was an emergency preparedness and disaster leader for each hospital he contracted with, and played a key role in passing each and every Joint Commission review.
In 1973, Bob met and married Ruth Dove Miller in a whirlwind romance and love which spanned 47 years and 12 states. During their marriage, they had two children Marlene Hunley and Angela Miller of who he was so very proud and loved dearly. Bob was a devoted husband, father, and grandfather.
Bob is survived by his wife Ruth, his second daughter Angela, his first daughter Marlene (Aaron) Hunley and his two grandchildren Emma and Ava whom he deeply loved and were the absolute twinkle of his eye. He is also survived by his younger siblings, Raymond (Debbie) Miller, Karl (Renee) Miller, and MaryBeth (James) DeCarli.
In March of 2017, Bob was diagnosed with Stage 4 cancer of which he was initially given two-three years. Bob fought the battle valiantly, and he and his family were blessed with over three additional years to treasure before his passing. With the help of his devoted wife and family, Bob was able to spend his remaining days at home and pass peacefully in his sleep.
He was loved. He will be missed.
Bob was cremated per his request, with a remembrance gathering that was held on Sunday, June 7th from 1:00-3:00PM at the Moose Lodge (620 Clark Street) in River Falls, Wisconsin.  A full military funeral at Assumption Catholic Church and burial of the urn in St. Louis, Missouri will take place at a later date. Please check regularly for updated times and dates. Due to Covid19 and to protect the health and safety of all during these unprecedented times the Miller family requests that any visitors please wear a mask at the memorial gathering and in accord with the Archdiocesan guidelines for social distancing at the public Mass in St. Louis. Donations may be directed to Shriners Hospitals for Children (https://lovetotherescue.org/). Cremation services provided by Bakken-Young Funeral & Cremation Services.