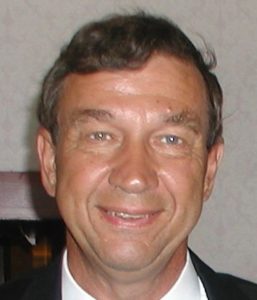 Arthur Melvin Erickson Jr "Mel" was born September 18th, 1943 in Chicago IL, to Arthur Melvin Erickson Sr and Helen Marie Erickson. He passed away on April 7th, 2019 at the age of 75. He graduated North High School in 1961, and attended the University of Minnesota, where he studying drafting and engineering. He worked his dream job as a mechanical engineer, and later as the owner of the family auto body business and masonry business.
Mel is preceded in death by his loving wife Karen, parents Arthur and Helen, Sister Lois, and mother and father-in-law Violet and Robert. Mel is survived by Sister Karen (Marty) Roby, sons Greg (Angie) Erickson, and Mike (Michelle) Erickson, daughters Yvonne (John) Runkel, and Tania (Nathan) Lolley, grandchildren Peyton, Makenna, Bailey, Rosalee, Evan, Vincent, Morgan and great-grandchild Lenox.
His memorial service took place at 11am on Saturday, April 27th at Christ Center Assembly of God Church. 810 Northview Drive, Hudson, WI 54016.
In lieu of flowers, the family prefers that memorial donations be made to family.
Cremation services provided by Bakken-Young Funeral & Cremation Services.