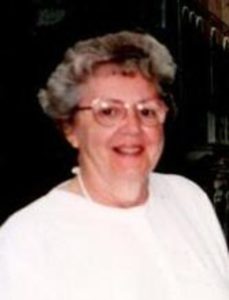 Alice Kalair, age 94, died on Thursday, March 24, 2022 at WellHaven Senior Apartments in River Falls, WI. She was preceded in death by her parents, her husband Ray and her son Ronald as well as numerous relatives and friends. She is survived by her daughter Marijean Lucas (Kalair), her husband Ed and her only grandson Ryan.
Alice married Ray Kalair and lived in Milwaukee for all of her life except for the last 4 ½ years when she moved to River Falls to be closer to her daughter Marijean who resides in Prescott with her husband Ed. Her grandson Ryan lives in Mahtomedi, Minnesota.
Alice graduated from Girls Technical School in Milwaukee and went on to work in the clerical field for many businesses for most of her life.
Traveling and sight-seeing was always a major part of her life traveling all over the United States as well as to Poland to visit relatives with her husband Ray. After his death she continued to travel on tours to Europe with her daughter Marijean.
Volunteerism was a big part of Alice's life as she served as a Den Mother and Girl Scout leader for her daughter Marijean and also as a Den Mother for her son Ron as a boy scout. She also volunteered at the Lutheran Home in Wauwatosa for many years, visiting residents and helping in the sewing room.
Another hobby Alice enjoyed was creating Christmas ornaments she cut out of wood and painted. Many of these ornaments were given as presents to children, her family and her friends.
Alice was also an avid gardener. Her entire house was surrounded by a colorful panorama of annuals every spring and stretched well into the fall with her perennial garden being the pride of gardens.
She was entombed in the Holy Cross Cemetery in Milwaukee alongside her husband, Ray and her son, Ron.
Arrangements are with Bakken-Young Funeral & Cremation Services.