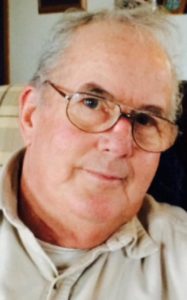 Alfred William 'Al' Ascheman Jr., 76, of New Richmond, WI; passed away peacefully at his home, May 19th 2022. He was born June 30th, 1945 to Vina Clara Newell and Alfred William Ascheman.
Al graduated from HS in Benson, MN; 1963. He entered the army, and completed basic training at Fort Leonard Wood, MO. Trained in transmitting and receiving code; Al spent a tour in Vietnam. After his service, he began work as an electrician in the Twin Cities.
Al married Janet, better known as 'Jan,' on September 24th, 1970. They lovingly raised their two children Terry and Bill. Together, they built, owned, and operated Willow River Electric, Inc,; a family business for over 25 years. Al worked to become a Master Electrician, and even after retiring; continued to do small jobs as he enjoyed the work.
Al is preceded in death by his parents, Alfred and Vina; and by his wife Jan, in 2017. By his siblings: Jack, Jim, Don, Tom , and Geneva. Al is survived by his siblings: Mick, Donna, Patty , and Shan. As well as by his daughter Terry, (Tom )Dalton and son Bill,(Heidi) Girlfriend . Grandchildren Christy Dalton, Tommy Dalton ,Nicole Fredrickson -Dalton (Derek), and Kiefer Ascheman. Great grandson Oliver Fredrickson.
Al will be dearly missed by many. His humor, smirk, sharp memory, and quick wit were like no other.
A memorial service was held Thursday, May 26, 2022 at 12 noon at St. Patrick Catholic Church in Erin Prairie.  Visitation was also on Thursday from 11:00-12:00 noon at the church.  Interment was in the St. Patrick's Church Cemetery. Arrangements are with Bakken-Young Funeral & Cremation Services.